As the new year approaches it's fun to look back on the world of fashion photography from 2012.  With that in mind, here are a few of my favorite fashion magazine covers from 2012.  What are your favorites??
Love Magazine Special Edition F/W 2012 Covers
Mert Alas and Marcus Piggott – Photographers | Katie Grand – Fashion Editor | Malgosia Bela – Model
LOVE's special edition covers are proof that the dream team of Mert and Marcus & Katie Grand still know how to turn it out better than anyone else. These beauties were only available for a select few, so anyone lucky enough to snag Malgosia's skull shot, or Saskia's painted face on their issue has their hands on a real collectors item.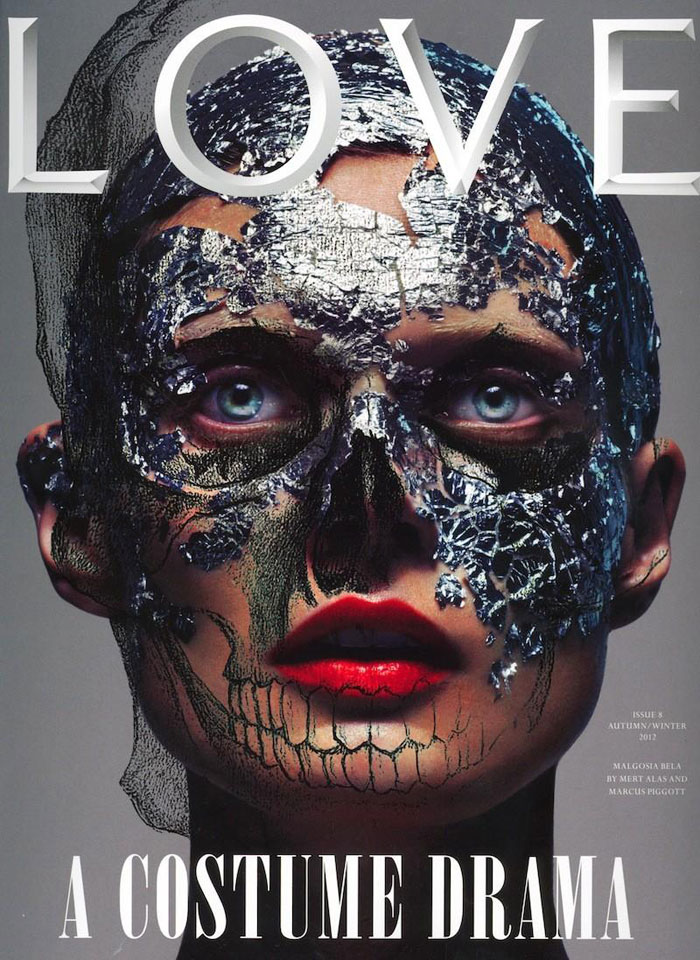 i-D S/S 12 Covers by Daniele & Iango
Daniele Duella and Iango Henzi – Photographers | Luigi Murenu – Hair Stylist | Patti Wilson – Fashion Editor | Stephane Marais – Makeup | Urban Productions – Casting
Nothing beats a refined, well-composed, perfectly lit image of a pristine beauty and for spring Daniele & Iango offered up multiple i-D covers that held to those timeless ideals.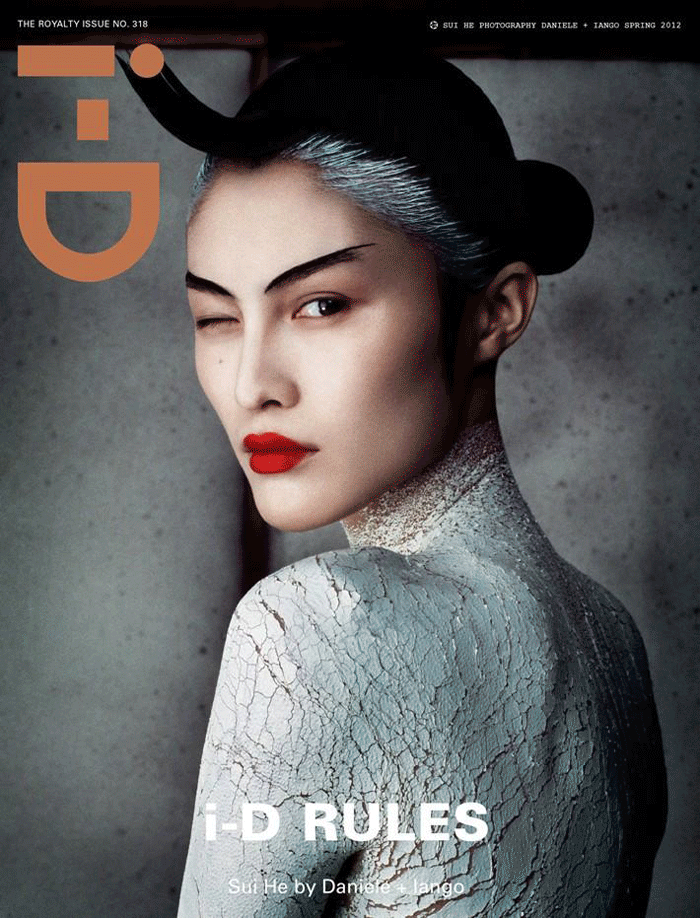 Pop Magazine S/S 2012 Cover
Daniel Sannwald (Paris: Management + Artists, New York: Management + Artists) – Photographer | Tamara Rothstein – Fashion Editor | Tina Outen – Hair Stylist | JJaneen Witherspoon – Makeup | Xavier Poultney – Artist | Angus Munro for AM Casting – Casting | Joan Smalls – Model
Photographers often like to play up Joan Smalls' sophisticated beauty, so it is always fun to see when someone goes in a different direction and creates something wholly original featuring Joan. Sannwald's kinetic shots provide an artistic take on the year's premiere beauty.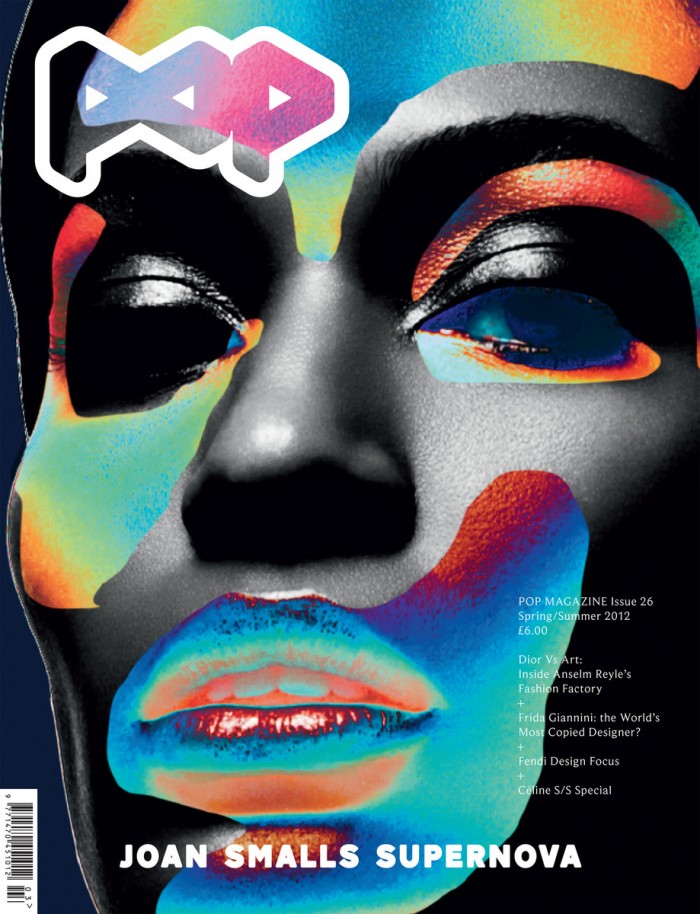 Katy Perry On Interview
Katy Perry on the cover of 
Interview
.
Photo:
 Interview
This is what we were talking about when we said one of the reasons we love magazines so much is because they let our favorite stars step out of the box. We didn't even recognizeKaty Perry on the March issue of Interview, what with the thick eyebrows and KILLER sultry stare. There was no sign of the bubbly pin-up we've become accustomed to, but don't get it twisted, we were definitely NOT mad.
INTERVIEW GERMANY & RUSSIA
STARRING: Kate Moss & Naomi Campbell
SHOT BY: Mert Alas & Marcus Piggott
Fiasco is a monthly print and digital unisex fashion, arts, and lifestyle magazine that has quickly grown in popularity since its first issue. They are always on the lookout for up-and-coming talent and this magazine cover is a perfect example of that. With photography by Phillip Meech, Fiasco commissioned illustrator Hattie Stewart to doodle all over it. Stylist and art director Hope Von Joel is responsible for the impeccable design.
i-D: The Whatever the Weather issue
i-D magazine could be described as the coolest of cool; a fashion, film, music, and culture magazine that showcase their models in only the most stylish of ways. This stunning photo from Chen Man compliments the beautiful colour scheme perfectly, with gorgeous make-up and fashion to boot. Notice that every model that has graced the cover always has their right eye closed or covered.
The Room magazine was founded in 2004 with the aim of reinforcing high fashion and its quality media in Hungary. Only on its 15th issue, the magazine's covers continue to impress. This shot was crafted by photographer Miklós Surányi with fashion editors Ali Tóth and Anikó Virág taking care of the outfit.
W Magazine DECEMBER | Marion Cotillard
An absolute masterpiece, shot by Tim Walker, this cover photo starring French actress Marion Cotillard is selected by TIME as one of the "Best Photographic Magazine Covers of 2012″ for its artistic value. We don't question why.