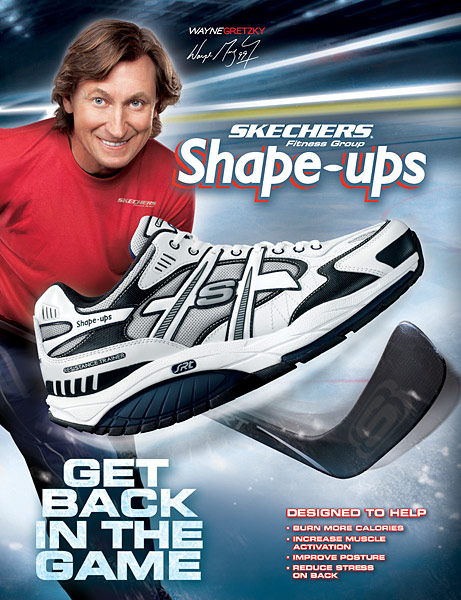 I was given the opportunity to do a photo shoot with Wayne Gretzky for Skechers a little while ago and the ads are just getting out there now so I thought I would say a few words.
If you don't know, Wayne Gretzky is an icon of sport, widely regarded to be the best player ever in the National Hockey League…. his nickname "The Great One" says it all.  I have to admit, I don't know much about hockey (I had to ask Wayne what the hockey stick was called….. turns out it's a "stick" 🙂  but even I was familiar with his career and was really excited to meet him in person.  One of the wonderful things about being a photographer is experiences like this one, it's always a thrill to meet people who have reached the pinnacle of their chosen profession, whether it's sports figures, artists, or business people.
Wayne happened to be in Las Vegas as part of a Hockey Fantasy Camp he puts on there, so we flew in for the day to shoot with him. We brought our standard lighting and camera/digital kit with us, but JR Lighting & Grip in Las Vegas delivered everything else we needed to the Venetian Hotel where we built a little studio in a suite.  It was a pretty quick shoot, we probably only had Wayne on set for about 30 minutes.  But it didn't feel rushed, and Wayne was fun and gracious and just a really nice guy in general.  He even hung out with us after the shoot a little and shared some stories from his years as a sports superstar, and was nice enough to sign some hockey pucks for us!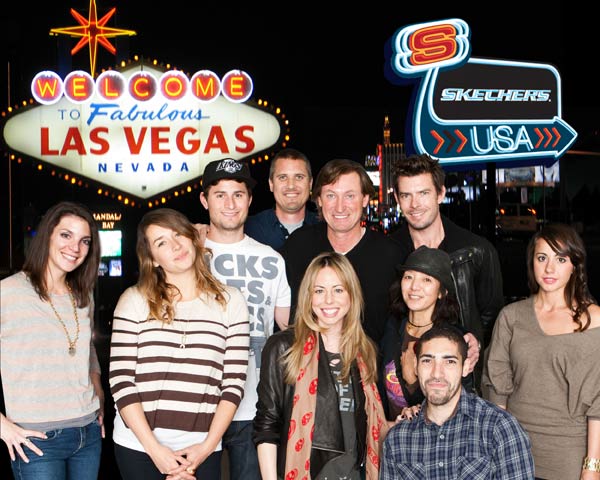 The Skechers and Kilkus crew with Wayne Gretzky.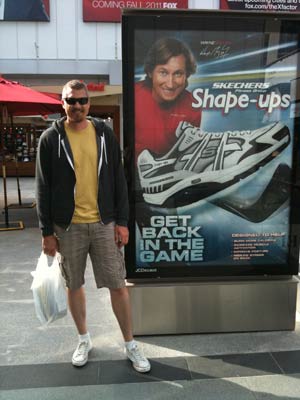 I was doing a bit of shopping at the Century City Mall in Los Angeles today when I came across this outdoor display of the ad.  It's always exciting to see your work in print, so I couldn't help getting a quick snapshot next it!  Keep your eyes out too, I've heard they are using the ads in the security bins at most airports now.  I wonder if that will help me get through the security lines any faster! 🙂

Leave a Reply