Archive for the 'Music' tag
Matta – Release The Freq from Kim Holm on Vimeo.
Matta
Otherwise known as Andy Brookes & James Wilson, Matta joined forces in 2009 after meeting at Music College. Specialising in dance-floor orientated Bass Music, Matta have shaken up Parties and Festivals all over the world including prestigious Secret Garden Party and Maschinenfest, released on labels including Ad Noiseam, Black Butter, Boka, and Subway Records, are being supported by huge names such as Bjork, The Prodigy, Bastille & Laurent Garnier. They've had their music featured on TV ad campaigns for Audi and Childline and have already accumulated well over 2 Million YouTube & Vimeo views collectively, mainly for one particular hit release, 'Release The Freq'.
They've also had some pretty surreal experiences during shows too. "We were in the middle of our set at a gig in Kiev, Ukraine when a huge group of men  were speaking in Russian so we couldn't understand…" "We sat there for 2 hours with our hands on the table wondering what was going on!"
This light-hearted and down to earth duo take their music very seriously, their personalities and dedication shine through all of their work, and as they're not shy of give.
THE 15 MOST STYLISH MUSIC VIDEOS OF 2011
Music—especially the men and women who make it—has served as inspiration in the fashion world for decades, and this year we felt it more than ever. Everywhere we turned, musical muses were popping up in the front rows of runway shows (in some cases, even on the runway), as well as on magazine covers month after month. The fascination fashion has with music must go both ways, because artists have recently stepped up their style game in their music videos as well, wearing pieces from the world's most prestigious fashion houses and custom couture creations that would make even the most snobbish of editors drool. The 2011 crop of music videos featured everything from '90s supermodels to rampant fashion photography references, and we've picked the 15 videos that we believe really stood out in the style department. Which one did you watch on repeat? Richardson has directed music videos since the late 1990s.
[10]
 He directed videos for 
Death in Vegas
 and 
Primal Scream
 as well as alternate music video of the song "
Find a New Way
" by the band 
Young Love
 and 
Whirlwind Heat
's "Purple" featuring models 
Susan Eldridge
 and 
Kemp Muhl
.
[10]
[37]
 He directed the music video for "
Red Lips
" by 
Sky Ferreira
.
[38]
 He also makes a cameo appearance in 
Thirty Seconds to Mars
's video for "
Hurricane
".
[39]
 On August 29, 2013 he directed 
Beyoncé
 in a music video at 
Coney Island
 for her 
single
 "
XO
". He also directed "Wrecking Ball" by Miley Cyrus.
[40]
 In late 2013 Richardson did the treatment on the music video for "
Do What U Want
" by 
Lady Gaga
 and 
R. Kelly
 from her third 
studio album
 titled 
ARTPOP
, the film has yet to be released.
Not long ago I shot a music packaging job for a CantoPop singer from Hong Kong named JW.  I just saw the campaign is starting to go live so thought I would share.
JW, or Joey as I know her, is with A Music, the Hong Kong record label of CantoPop superstar Leon Lai.  He's married to a good friend of mine, the model/actress Gaile Lai, a super star in her own right.  Gaile was acting as creative director on this job, and decided to fly in to Los Angeles for a couple days.  We did a one day photo shoot, and one day of video work, some of the results you can see below. Make sure to watch the 2nd video so you can see how fast I can run backwards… Oh my, how'd that scene end up in there!!
You can also check out JW's web page at http://sheisjw.com to see a little more about her.  Especially helpful if you read Cantonese 🙂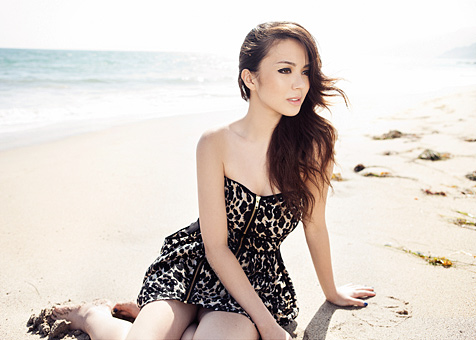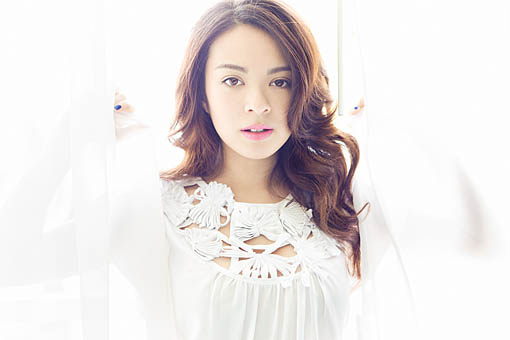 JW Behind the Scenes video from Christopher Kilkus on Vimeo.
JW Behind the Scenes Video 2 from Christopher Kilkus on Vimeo.
JW Behind the Scenes Video 3 from Christopher Kilkus on Vimeo.