Archive for the 'models' tag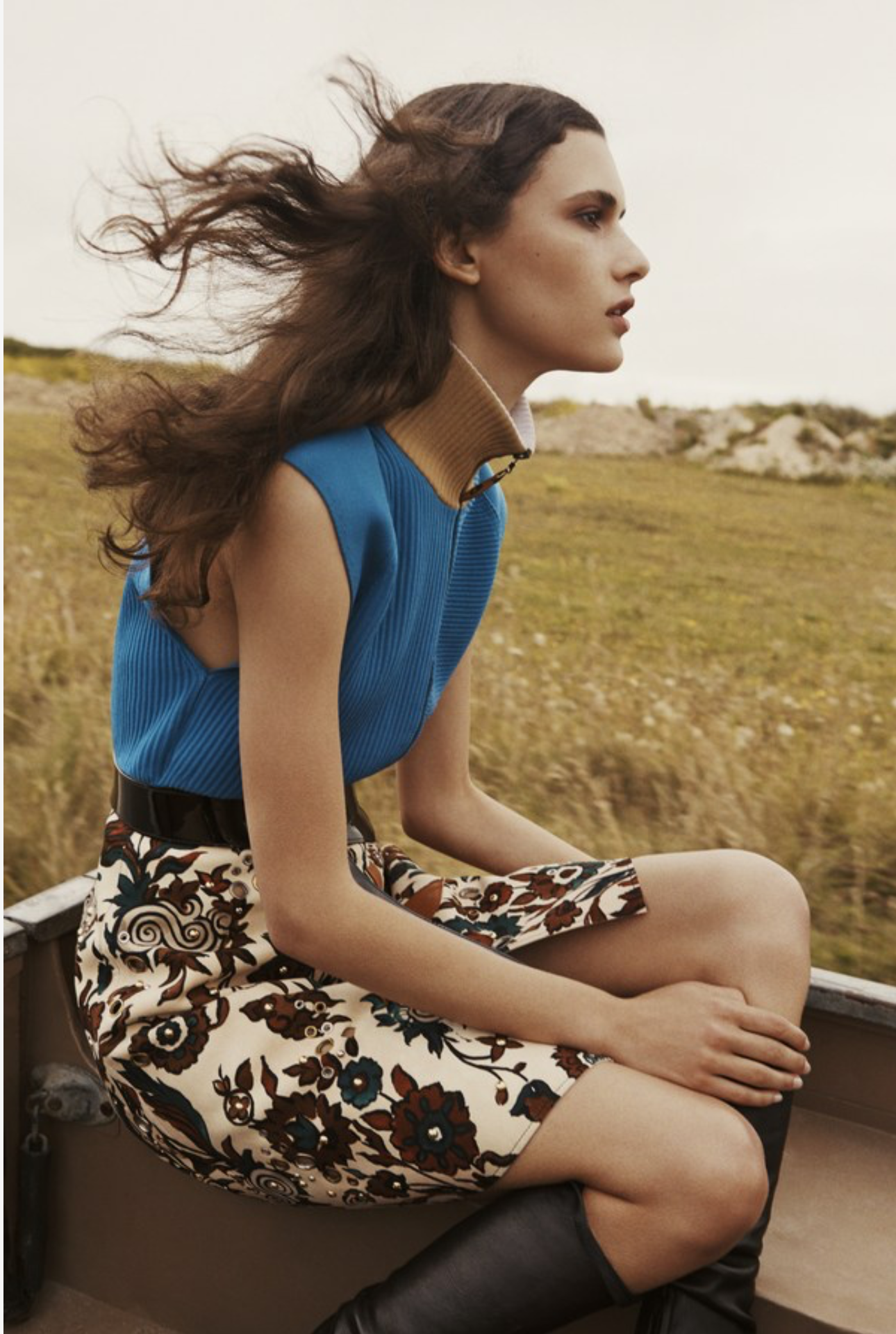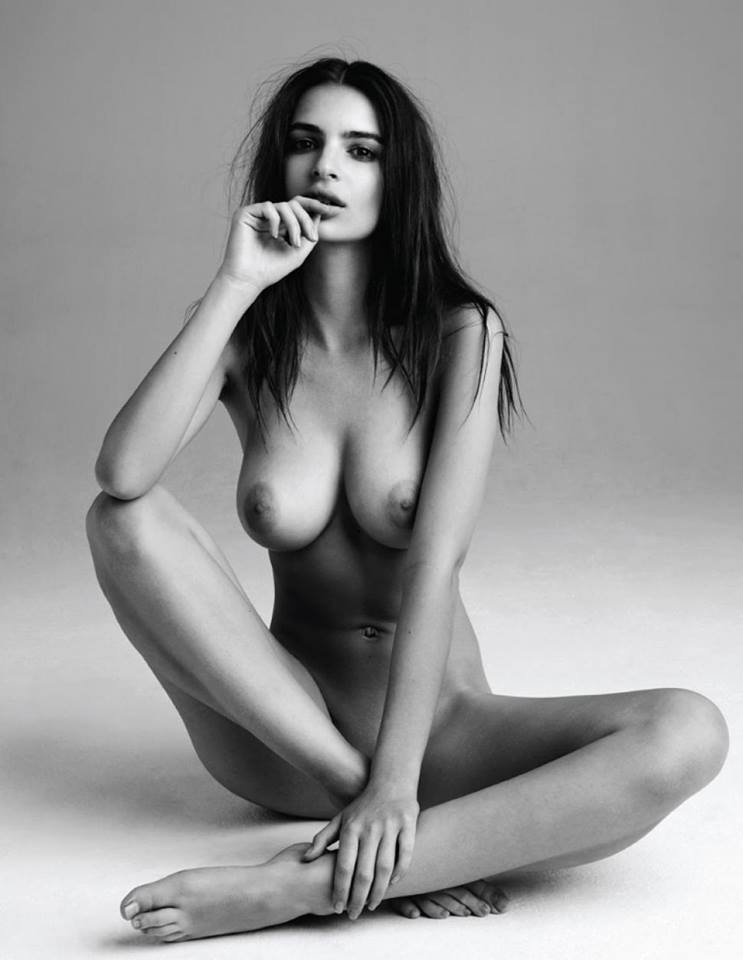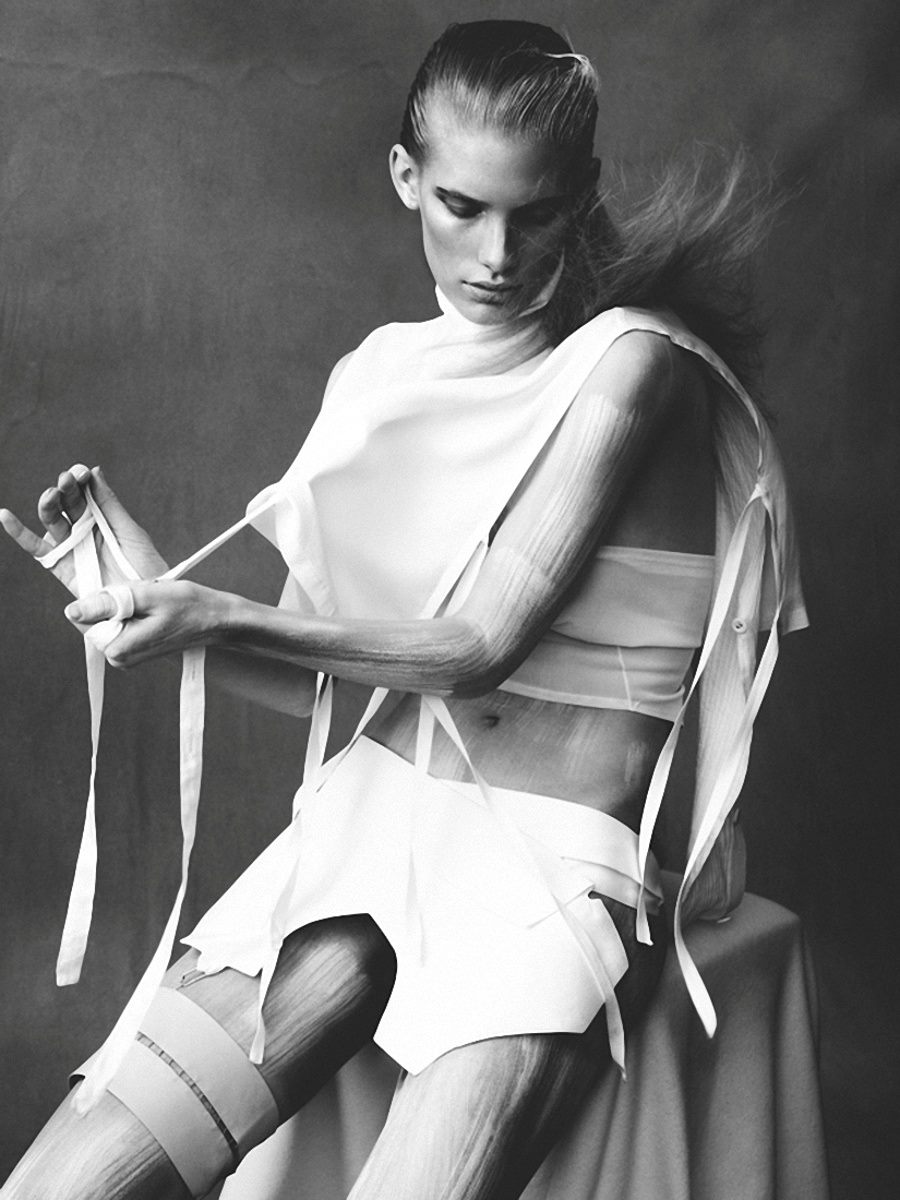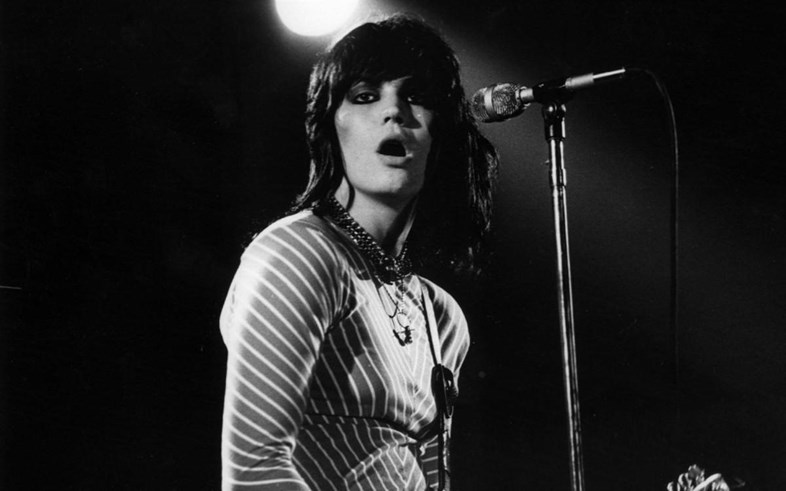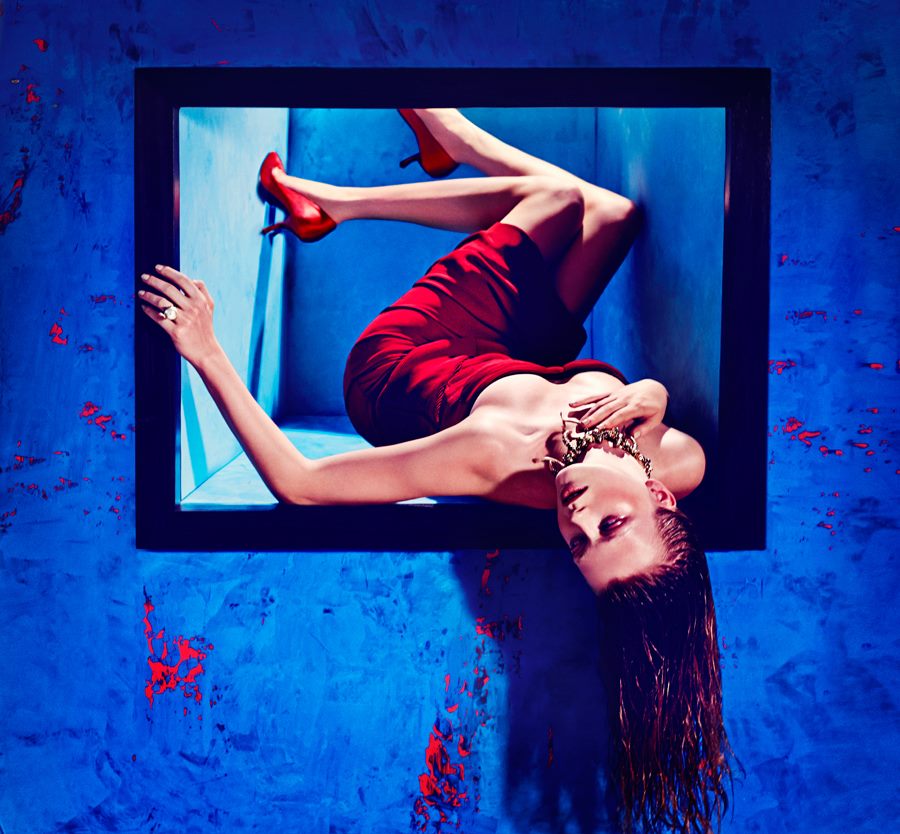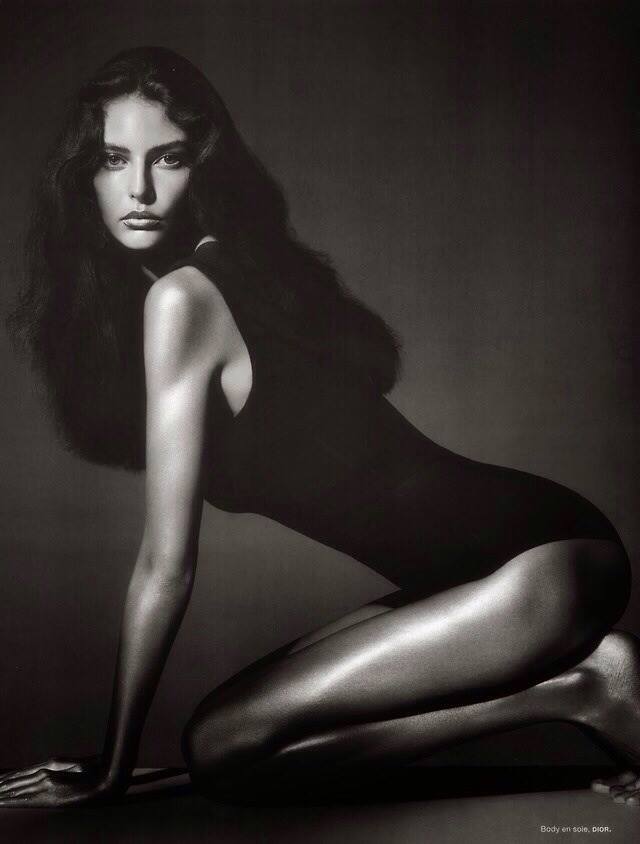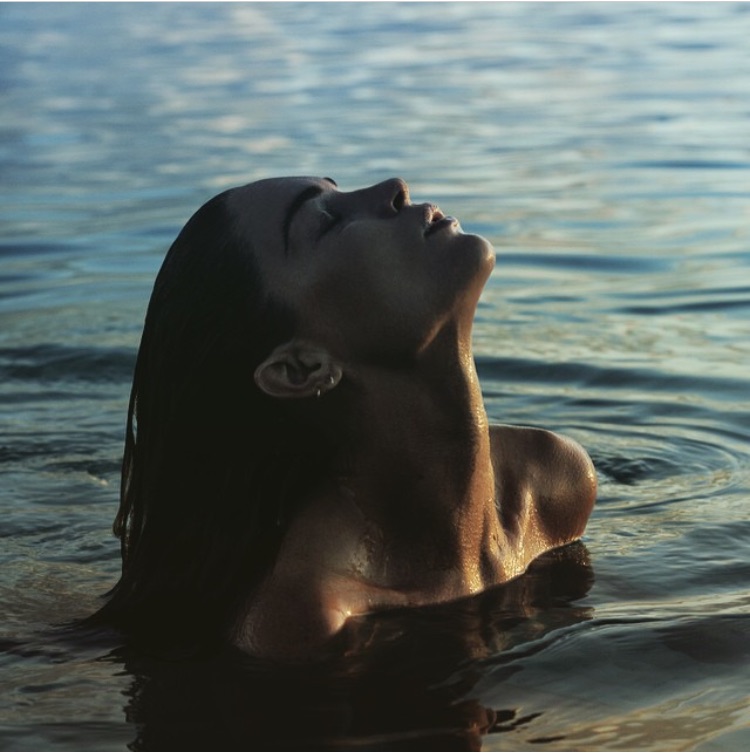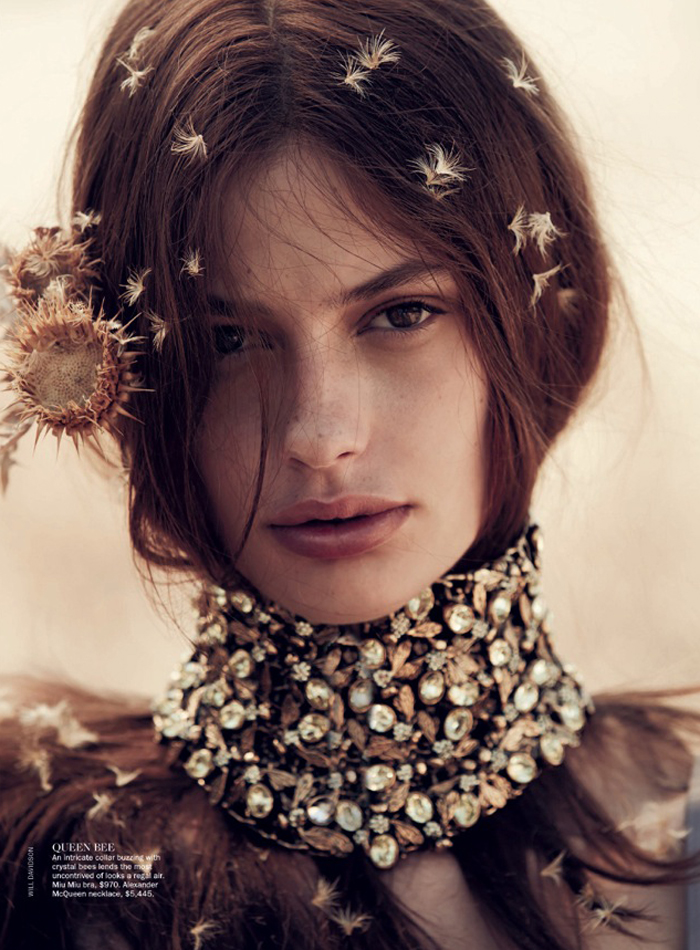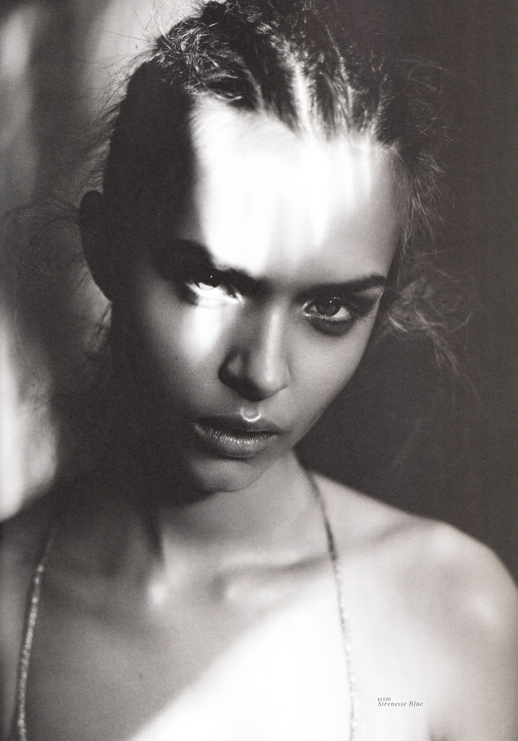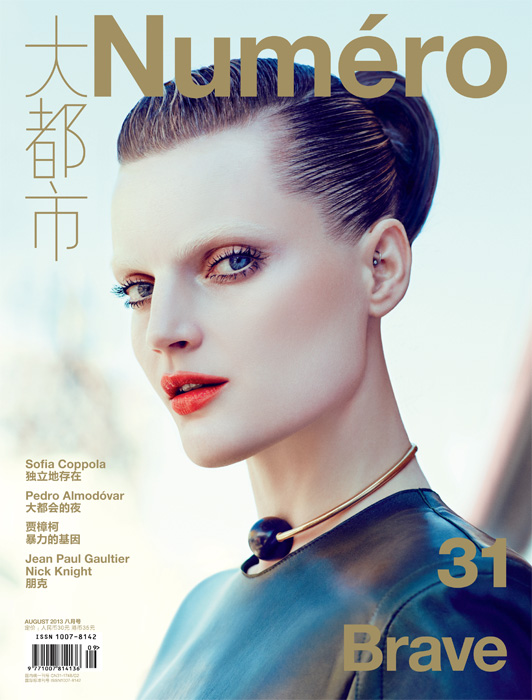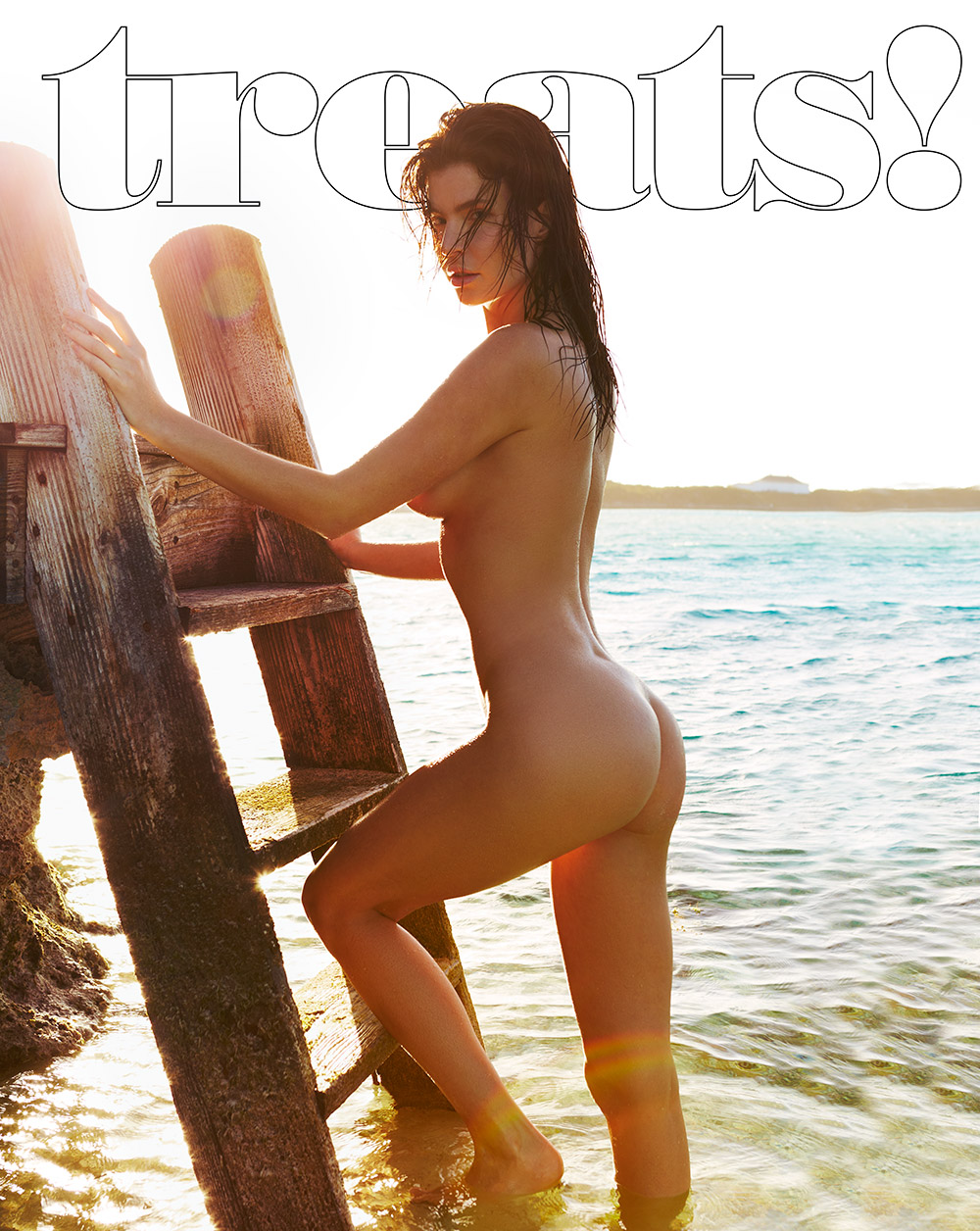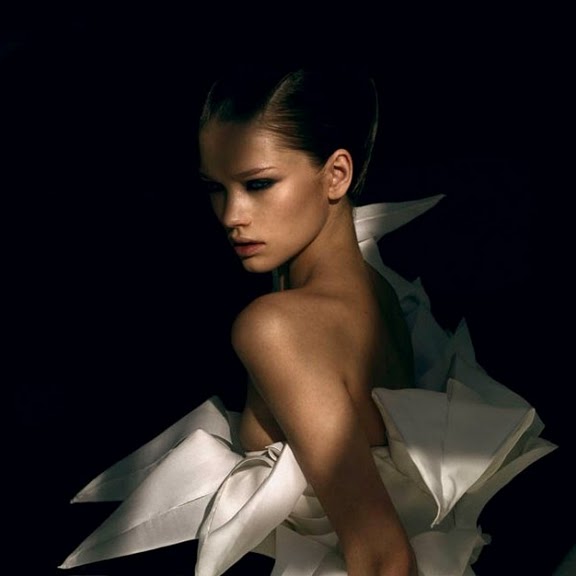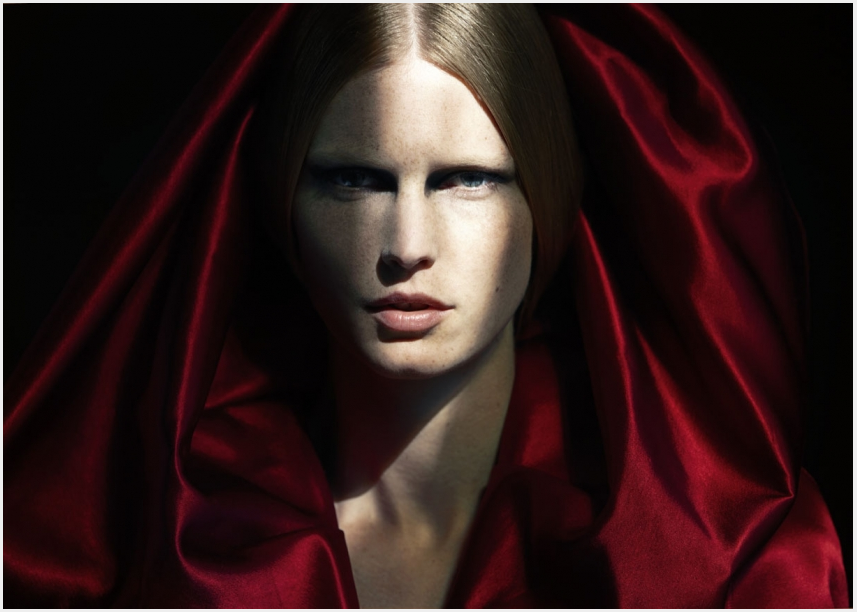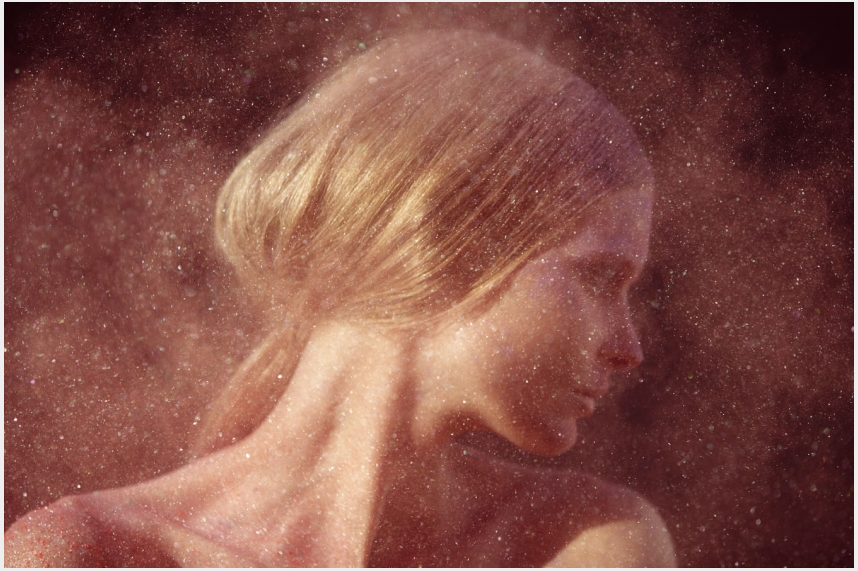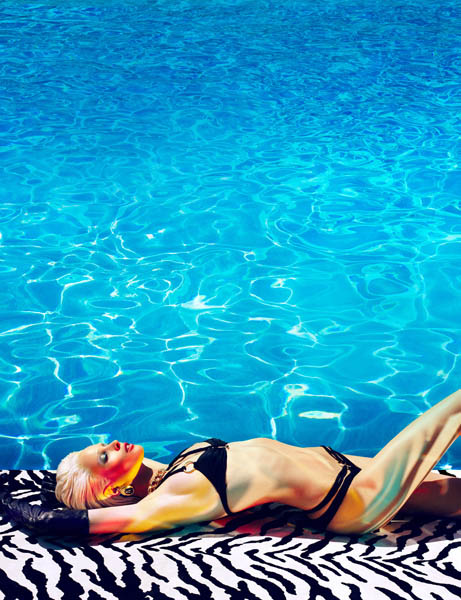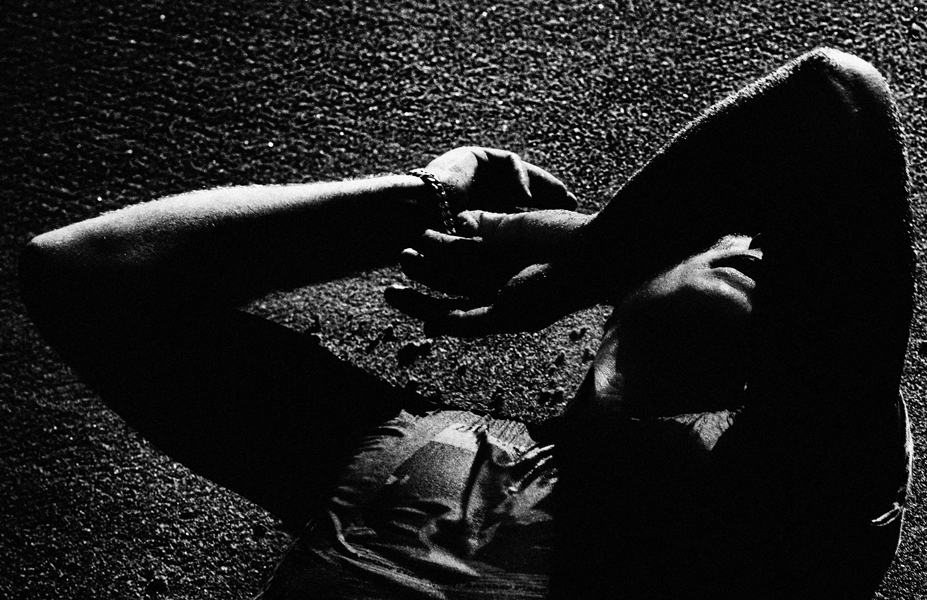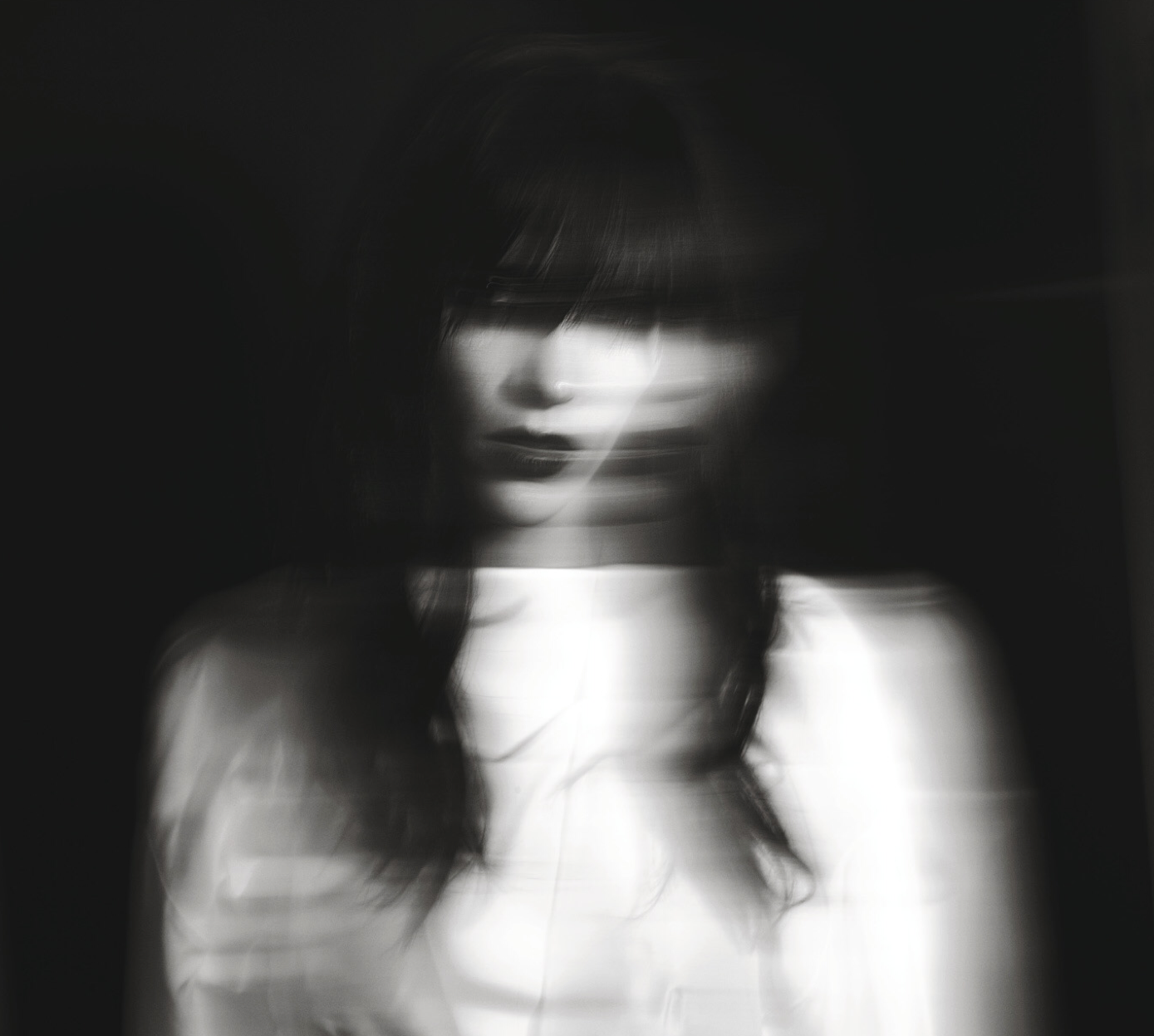 A list of websites that feature the hottest editorials ever published
We all pull inspiration from different sources. For some, it's books and/or magazines that we go to for visual inspiration. For others, it could be going to a gallery and seeing art hanging on the walls, in person, in all its glory. And yet now, because of the internet, it seems we are finding our inspiration regularly from various websites. In my opinion, some of these sites aren't so good. On the other hand, though, some sites really stand out!!
So where do I go when I want to look at some truly inspirational work? There are a few sites I signed up for their email updates because they consistently show great work by photographers who's work I truly admire. Then there are other sites I just check in on every once in awhile when I find the time to surf the web, which truth be told, isn't that often and getting less and less these days. However, I have to admit, it's good for me to keep up to date on who's being published and where. There's a lot of amazing websites out there but for this list I want to highlight the sites that showcase awesome and beautiful editorials. Not every site on this list features an editorial all the time, but for the most part, they do. And it's these sites that draw me back repeatedly because of their discerning taste.
Take note: while I think it's perfectly fine to be inspired with other people's work, take care to use their work as inspiration and not to copy. Use your own unique way of seeing to execute your own vision. That's key to developing your eye. And stream lining your style

AND: (no, I'm not done yet) I have this to add as well. I think a lot of young people (young photographers) do this thing I call "compare and despair". It's where you go out and shoot what you feel is a fairly good shoot and then race home, jump on the computer and start comparing yourself to photographers who have been shooting for 20, 30, maybe even 40 years more than you have. You then cancel out any good feelings you might have for your own work. Try to look at the following sites for visual aids to help inspire you, not make you feel thwarted, thereby squelching your own natural learning curve.

Lastly, I'd love to know if you have any sites that you guys frequent. It's always good to hear about what you find inspiring. I'm sure the other readers would love to read about them as well.
The List:
Here is our latest fashion video from the Urban Planet campaign shoot a few weeks ago in Brooklyn, New York.
Urban Planet is a cool fashion retailer from Canada and this season they were going for a bit of a grunge style.  It's always fun for me to shoot with these guys because it's a different style than I normally do, a bit moodier and more dramatic.
I worked with the wonderful Urban Planet art director Ian Mclleland, and production was kept smooth and trouble free by Christine Kelly, and our stylist Kelly Brown put great outfits together and was a joy as always.
I wasn't going to have the time or the budget to bring my full crew and equipment package from Los Angeles, so Jacob at CSI Rentals put together everything for me from scratch.  I was a bit nervous about working with assistants provided by a rental house, but they turned out to be the most professional and hard working group of guys I have ever come across!  Thanks Tom Judge, Mark Glenn, Justin Conly, and David Chow!
To make things easier on myself I rented the Digital, Lighting and Grip Van package from CSI….. basically a vehicle that is full of all the equipment you would ever need on a location photo shoot.  This service is common place in Los Angeles, we use them all the time, but as far as I know CSI is one of the only companies that provides this in New York.  I have to say, it was a pleasure not to have to travel through the airport with my usual six giant Pelican cases of equipment!
We shot the video at the same time as the still photoshoot, which is always a massive challenge.  We don't want to slow the still shoot down because we still need to get about 20 or so shots done in a day, but at the same time we want to do MORE than just a simple behind the scenes video.  It's just a matter of dividing our forces.  My cameraman is Christian Stoehr who has a lot of experience shooting television and feature films, so he has a good eye and is used to the run and gun style of shooting this requires.
We go into the shoot with an idea of a story we want to tell on video, map out some shots, and I give as much direction as I can. During the shoot, whenever I have time I'll stay with him and direct the scenes, but since I'm still responsible for getting the still shoot done, I often have to leave him to his own devices.  For this shoot I made sure he also had a camera assistant since we were at a pretty rough location on one of the hottest days of the year in New York.  And the assistant really earned his money that day, there was a point when he almost passed out from the heat!
We shot this on the Canon 5D equipment, and for this one we only had a tripod and a RedRock shoulder rig….. we didn't have the room to bring the steadycam and slider from L.A.  One thing we have learned with the Canon 5D is that you have to load a cinematic Picture Profile when shooting video….. it mimics shooting on color negative film, sort of flattens out the color, exposure and contrast.  This gives us much more leeway in our color and exposure adjustments in post, and lends the final product a more cinematic feel.
This is also the first video that I have edited completely on my own.  I fought learning Final Cut Pro…. I didn't want yet another super intensive piece of software in my brain…. it must be getting completely filled up in there by now! 🙂  But I've realized unless I really knew software and workflow, I was never gonna get the results I wanted.  Filmmaking is a much more collaborative process than photography, but everyone still needs to have a background in everyone else's job to be able to communicate effectively.  So now that I understand Final Cut and the editing process, I feel like I'm going to be a lot better at working with professional editors on my future videos.
So hope you enjoy the video, and below are a few of the still photos I pulled off the Urban Planet website.  I'll get around to editing this shoot and retouching these for my portfolio soon.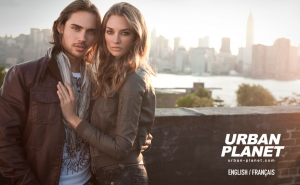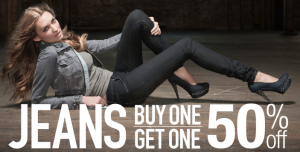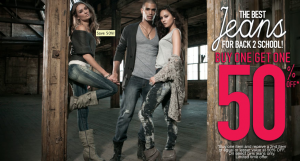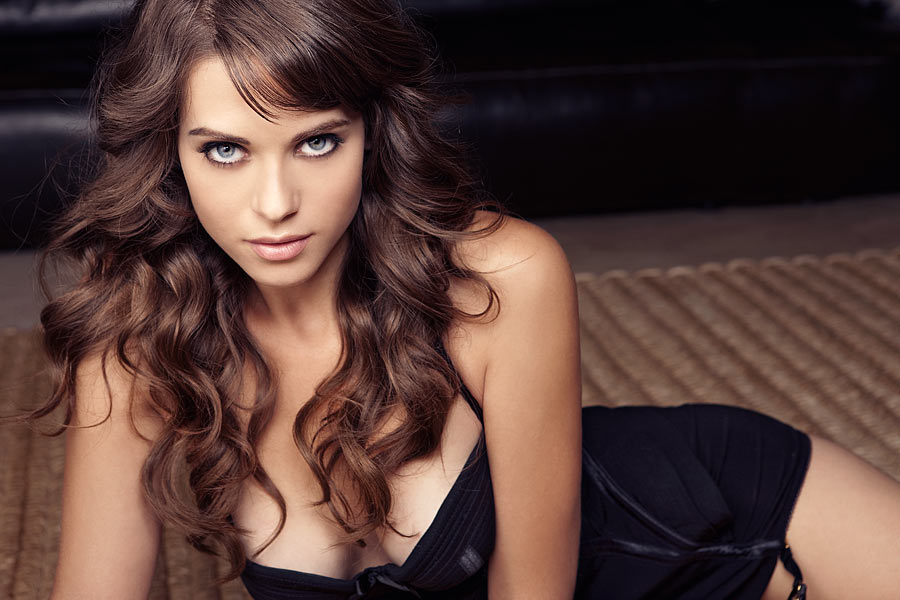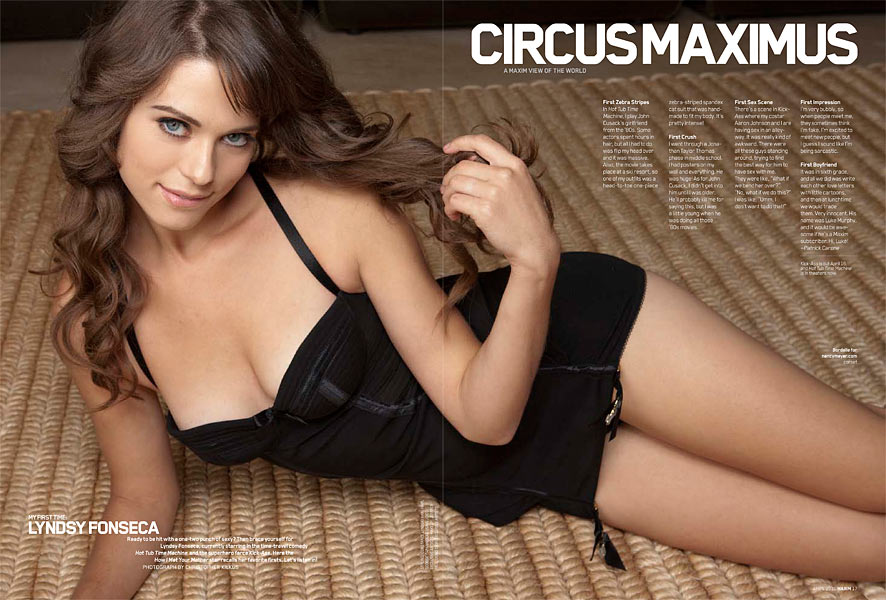 I just got the latest issue of Maxim Magazine in the mail with my photo shoot of Lyndsy Fonseca in it.  Those of you who know me know I don't pay much attention to celebrity stuff, so I wasn't super familiar with Lyndsy's work.  I read she had done tons of TV shows like How I Met Your Mother, Desperate Housewives, Big Love, and lots more… and also knew she had a really good agent.  But I was excited to read in Maxim that she is coming out in two new movies I really want to see….. Hot Tub Time Machine and Kick Ass!  They both look really funny, which makes sense because Lyndsy was a gas to have on set and a genuinely sweet girl.  I'm sure she is gonna go far, so I'm happy I had the opportunity to shoot with her.
Perfect timing again, we just finished retouching a picture of Lyndsy for my portfolio when Maxim came in the mail, so here is the image I chose and the image that Maxim printed.

I mentioned recently how cold and rainy the weather has been… in the last couple months I've probably had to do more shoots in the rain than I've had to do in my entire career before that!  Well here is another one, a campaign we shot for Forever 21 a few weeks ago.
It was raining hard, and so cold…. poor models!  Normally I would have had a big blast heater to keep them warm but it wasn't allowed at our nursery location.  But the models were professional and just toughed it out.  Thanks girls!