Archive for the 'Canon' tag
Here is our latest fashion video from the Urban Planet campaign shoot a few weeks ago in Brooklyn, New York.
Urban Planet is a cool fashion retailer from Canada and this season they were going for a bit of a grunge style.  It's always fun for me to shoot with these guys because it's a different style than I normally do, a bit moodier and more dramatic.
I worked with the wonderful Urban Planet art director Ian Mclleland, and production was kept smooth and trouble free by Christine Kelly, and our stylist Kelly Brown put great outfits together and was a joy as always.
I wasn't going to have the time or the budget to bring my full crew and equipment package from Los Angeles, so Jacob at CSI Rentals put together everything for me from scratch.  I was a bit nervous about working with assistants provided by a rental house, but they turned out to be the most professional and hard working group of guys I have ever come across!  Thanks Tom Judge, Mark Glenn, Justin Conly, and David Chow!
To make things easier on myself I rented the Digital, Lighting and Grip Van package from CSI….. basically a vehicle that is full of all the equipment you would ever need on a location photo shoot.  This service is common place in Los Angeles, we use them all the time, but as far as I know CSI is one of the only companies that provides this in New York.  I have to say, it was a pleasure not to have to travel through the airport with my usual six giant Pelican cases of equipment!
We shot the video at the same time as the still photoshoot, which is always a massive challenge.  We don't want to slow the still shoot down because we still need to get about 20 or so shots done in a day, but at the same time we want to do MORE than just a simple behind the scenes video.  It's just a matter of dividing our forces.  My cameraman is Christian Stoehr who has a lot of experience shooting television and feature films, so he has a good eye and is used to the run and gun style of shooting this requires.
We go into the shoot with an idea of a story we want to tell on video, map out some shots, and I give as much direction as I can. During the shoot, whenever I have time I'll stay with him and direct the scenes, but since I'm still responsible for getting the still shoot done, I often have to leave him to his own devices.  For this shoot I made sure he also had a camera assistant since we were at a pretty rough location on one of the hottest days of the year in New York.  And the assistant really earned his money that day, there was a point when he almost passed out from the heat!
We shot this on the Canon 5D equipment, and for this one we only had a tripod and a RedRock shoulder rig….. we didn't have the room to bring the steadycam and slider from L.A.  One thing we have learned with the Canon 5D is that you have to load a cinematic Picture Profile when shooting video….. it mimics shooting on color negative film, sort of flattens out the color, exposure and contrast.  This gives us much more leeway in our color and exposure adjustments in post, and lends the final product a more cinematic feel.
This is also the first video that I have edited completely on my own.  I fought learning Final Cut Pro…. I didn't want yet another super intensive piece of software in my brain…. it must be getting completely filled up in there by now! 🙂  But I've realized unless I really knew software and workflow, I was never gonna get the results I wanted.  Filmmaking is a much more collaborative process than photography, but everyone still needs to have a background in everyone else's job to be able to communicate effectively.  So now that I understand Final Cut and the editing process, I feel like I'm going to be a lot better at working with professional editors on my future videos.
So hope you enjoy the video, and below are a few of the still photos I pulled off the Urban Planet website.  I'll get around to editing this shoot and retouching these for my portfolio soon.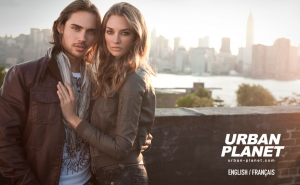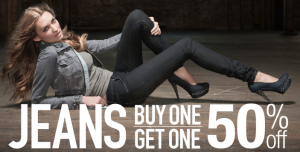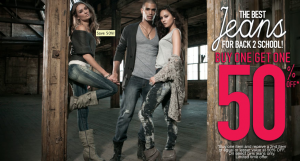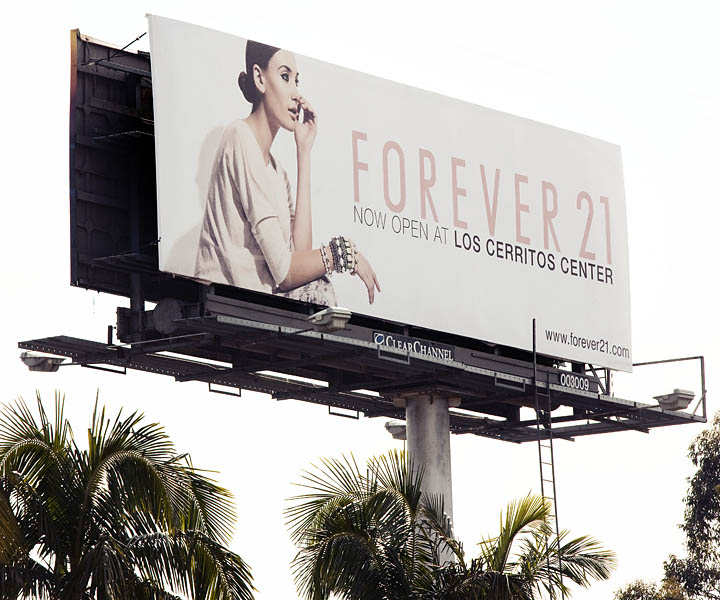 It's always fun to see your work blown up to a really large format, so it was great to catch this billboard along the freeway in Los Angeles with one of my images.
I've been asked a few times if we have to use an especially high megapixel camera to shoot for billboards.  It may seem like you would need a huge file to enlarge to billboard size, but that's not the case as the Dots Per Inch of a billboard is actually pretty low.  I currently shoot most of my work on the Canon 1DS MarkIII or the 5D MarkII, and those files enlarge to billboard size without any problem.  Occasionally I'll use a high megapixel digital back for jobs, but that is more of an aesthetic choice, for instance if I want especially sharp files.  This can be helpful if we anticipate a lot of compositing of images in post and want to be able to zoom deep into an image.  But the Canon camera works great for 99% of our jobs. It's quick, easy to handle and really rugged, which is more important to us than having tons of megapixels.  Frankly, I think camera manufacturers are far too obsessed with making cameras with higher and higher megapixels, when they really should focus on creating cleaner files, more useful features, and better workflows off the camera.  There are a lot of features on my wish list for the "perfect" camera, but I have a feeling I'll be waiting a long time for that…..